Lennox MPB Mini-Split Heat Pump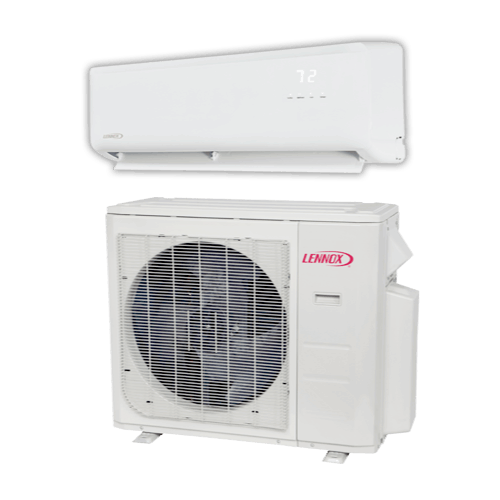 The Comfort You Need, Anywhere You Need It
A Lennox® MPB mini-split heat pump is ideal for spaces like sunrooms and add-on rooms where installing or extending ductwork isn't practical. And with efficiency ratings of up to 24.50 SEER and 11.50 HSPF, it can keep you comfortable with exceptional efficiency. It may even make you eligible for money-saving rebates.
Constant Efficiency, Even When the Weather Changes
Inverter technology adjusts motor speed based on outside and inside temperature changes. The speed adjusts in small increments, assuring smooth and efficient operation, with minimal temperature swings.
Quiet Performance Adds Even More Comfort
Smooth inverter operation creates an environment that's as quiet as it is comfortable.
Easy Installation and Flexible Operation
Designed for easy installation, the MPB mini-split heat pump uses a compact indoor and outdoor unit connected through a small hole in your wall. The system comes with a wireless remote that senses room air temperature and automatically adjusts settings to keep you in your ideal comfort zone. The MPB can support up to five indoor comfort zones, creating a customized comfort solution for almost any home.