Lennox MCA Mini-Split Air Conditioner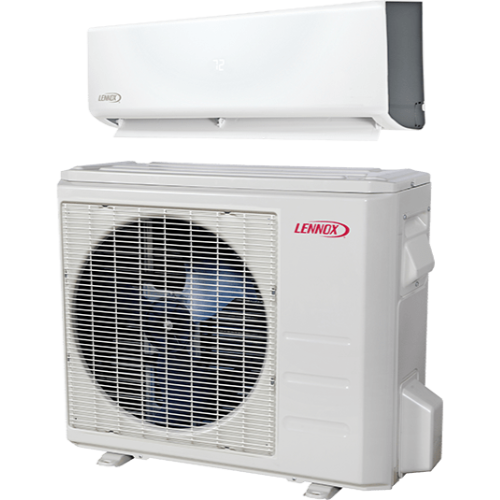 Powerful Comfort and Efficiency for Any Room
Small, efficient and extremely quiet, Lennox® mini-split systems offer you a practical and energy-saving solution that can enhance the comfort of any room in your home. Lennox mini-split systems are ideal for spaces like sunrooms and add-on rooms where installing or extending ductwork isn't practical.
Use Less Energy. Save More Money.
Exceptional efficiency means you pay for perfectly comfortable air, not wasted energy. The variable-speed design boosts efficiency even further by constantly and precisely adjusting the air based on cooling demand.
Maximum Comfort. Minimum Noise.
Silence is golden and maintained with indoor units that operate as low as 24.5dBA which means they are literally whisper quiet. Our outdoor units operate as low as 51dBA, or the sound of a normal conversation.
Always Feels Perfect
In addition to conserving energy, the variable-speed fan keeps temperature swings to a bare minimum, making consistent, perfect comfort possible in any room of your home.