Lennox LRP16GE Packaged Gas/Electric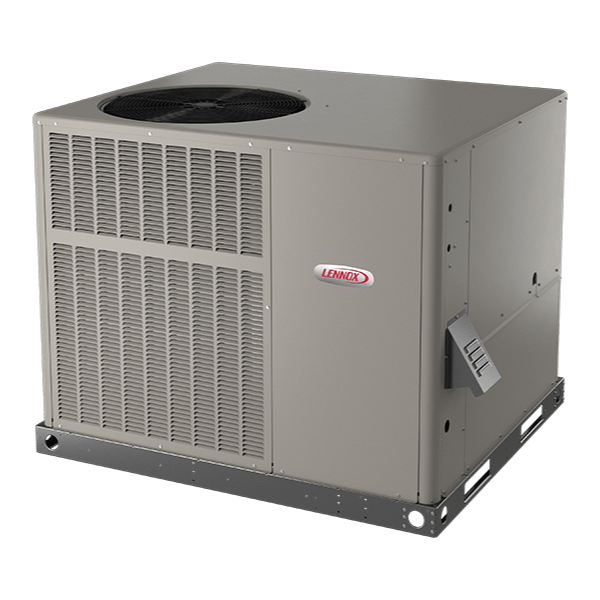 We Have Higher Standards. Others Think So, Too.
Year after year, leading institutions choose to award Lennox for its innovative initiatives in product design which helps homeowners define what perfect air means to them. Below you'll find a recognition this product has received.
Energy-Saving Comfort and Efficiency
With efficiency ratings of 81% AFUE and 16.00 SEER the LRP16GE is as efficient as it is versatile. So you can adjust your thermostat based on your comfort—not on your energy bills.
Breathe Easy With Healthier, Cleaner Air
A Healthy Climate® air purification accessory is available that helps make your home healthier by removing chemical vapors and odors from sources like cooking fumes, pets, cleaning supplies, paints and solvents, and carpeting and upholstery. It attacks these volatile organic compounds (VOCs) using a process called photocatalytic oxidation (PCO), which combines UVA light technology and a proprietary catalyst.
Comfort You Can Feel but Not Hear
An internally mounted fan helps to keep operating sounds to a minimum, so you'll hardly know the LRP16GE is running.
Designed for Durability and Built to Last
The LRP16GE is made from the highest quality materials to ensure season after season of reliable and efficient operation. Its rugged design also includes steel louvered coil protection for added durability.
Discreet, Streamlined and Simple to Install
The LRP16GE has a compact footprint that allows for quick installation and blends in seamlessly with your outdoor environment.