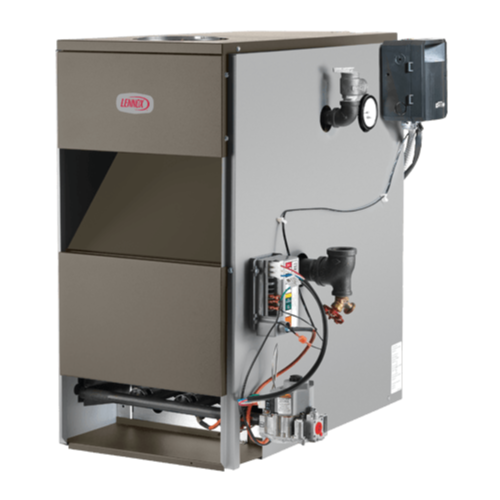 Efficiency All Winter Long
The GWB84-E offers an efficiency of 84% AFUE, meaning it can deliver energy savings compared to an older boiler. That means you can enjoy a comfortably warm home all throughout the winter, without worrying about energy use. 84% of fuel is converted into usable heat.
Smart Design Means Reliable Operation
An electronic ignition allows it to turn on only when heat is needed, and reduces the possibility for the flame to go out like a standard pilot light
An automatic vent damper closes when the GWB84-E shuts off, preventing wasted heat.
Layers of thick fiberglass insulation minimize heat loss.
Factory-installed switch protects against potentially dangerous low-water conditions.
Flexibility Is a Standard Feature
To make it a perfect fit anywhere in your home, the GWB84-E is available in 9 different sizes. It also integrates seamlessly into your home's existing radiator system, and can use either natural or LP gas.
Built to Perform
The heat exchanger at the heart of this boiler is also designed for durability, over a range of water flow rates. Burners are made of stainless steel for greater resistance to corrosion and oxidation.