Lennox CBA27UHE Air Handler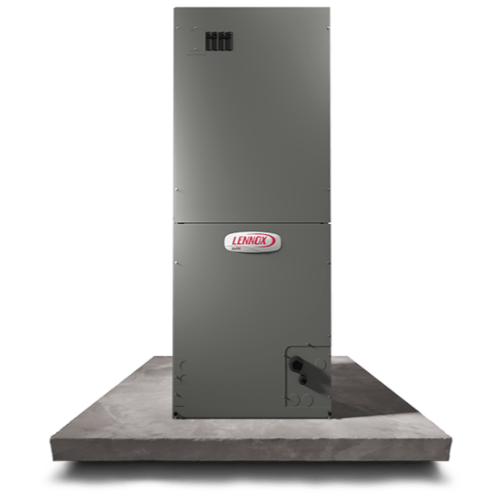 Reliable Comfort, Even in the Toughest Environments
When paired with your heat pump or air-conditioning system, the CBA27UHE's Lennox® Quantum™ coil handles the heat like no other. Its proprietary enhanced aluminum construction means that it operates reliably, even in the harshest conditions.
Energy-Saving Efficiency
The Power Saver™ constant torque motor in the CBA27UHE adjusts airspeed based on demand, helping the air handler use less energy in both heating and cooling modes.
Rugged Construction for Added Peace of Mind
Made from durable composite material, the antimicrobial drain pan will not corrode or rust, providing years of trouble-free operation. The drain pan also inhibits mold and mildew growth, which helps to improve indoor air quality.
Peacefully Quiet Operation
Fully insulated two-piece cabinet reduces operating sound levels for peace, quiet and comfort throughout your home.